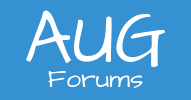 Acumatica Snapshot Export Format
When you create a Snapshot in Acumatica, you can choose an Export Format of either Binary or XML.
Does anyone have an opinion on which one is better?
Posted : 28/06/2019 5:50 pm
Thanks for the feedback Royce. I think I'll try XML moving forward. I can see how maybe you wouldn't have done one in a while since it's only useful in the beginning of an implementation before the database gets too big.
Posted : 28/07/2019 9:13 pm
The main benefit XML offers over binary is that it can be stored in version, controlled and easily compared. Binary on the other hand is more compact. This feature was added by Acumatica mostly for the benefit of OEMs such as MYOB and ISVs that are localizing and adapting the product for their respective markets and need easy ability to make changes to the default system data when provisioning new companies
I heard Acumatica have a project to assist smaller business (using Quickbooks or Sage 50) to implement more rapidly and are using pre-configured snapshots to assist with this, from the above I would suspect they are using XML types snapshots.
Posted : 29/07/2019 9:46 pm
I wondered that about size. So Binary is better for large Snapshots. Of course, when they get too big, you really have to turn to Database Backups.
Posted : 14/08/2019 7:50 am
Tim, you are right on 'when they get too big' moving to a backup. However, before you resort to that, use the Export Mode option of 'Full except Attachments and Wiki'. It is amazing how much actual data can fit into a 2 GB snapshot without attachments, emails, images, etc.
Posted : 14/08/2019 9:35 am
Great point Shawn.
Also worth mentioning here the External File Storage (SM203540) screen which allows you to tell Acumatica to store the files outside of the database (like in Amazon S3). Then the files won't be in the database so they won't get picked up by the Snapshot.
Posted : 10/09/2019 7:55 pm