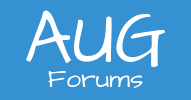 Has Anyone Built Any Import Scenario's for Service Management?
I have checked Acumatica 2019r1 and also the pre-release of Acumatica 2019R2 and there is no provision of any import scenarios for Service Management. 
Has anyone built anything that they are willing to share, at this moment Service Equipment seems to be the popular one.
Posted : June 5, 2019 8:04 pm
I haven't personally. Are you trying to import into the Equipment (FS205000) screen?
Posted : June 9, 2019 9:00 pm
I have one you might be able to use.  We imported 2600 equipment records
I tried to upload as a zip file however it said file format invalid.  I'll check with Tim to see what formats are valid
Posted : June 11, 2019 3:55 pm
Hey Michael,
Can you try your .zip attachment again?
Posted : June 15, 2019 10:45 pm
I have added the lack of import scenario's to the ideas forum of Acumatica, please vote for it
Posted : June 19, 2019 2:49 am
I had to create a series of Business Events with Imports to automatically create Delivery Service Orders / Payment Pick Up Service Orders from Sales Orders / Customer Open Balances, then they auto create the associated Appointments needed as well. Works well to connect the Sales Team or Accounting Team with the Delivery Drivers, without so many extra steps. 
Routing in Acumatica isn't quite there and I wish there were more pre-configured (Quick Processes) automations for the FS side. Maybe in the near future. 
Posted : July 2, 2019 11:00 am