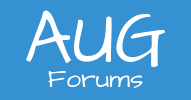 Stock items lines on invoice sometimes double up randomly when there is more than one batch number
Would really love some help as to this. On our invoices, sometimes individual stock item lines double up randomly.
So for example, if a customer orders 8 x Product A, there are two lines on the invoice for 8 x Product A.
This seems to occur when more than one different batch number of the stock item is sent. However, it doesn't occur every time more than one batch number is sent.
Why does this occur? I deleted the batch number fields from the report designer, but the doubling up still occurred...
Posted : 14/03/2019 6:53 pm
Hello Nic,
Thanks for the offer - the RPX file is attached.
Posted : 15/03/2019 1:34 am
Hi Daniel,
It doesn't look like your using the SOShipLineSplit anywhere on your report so I'd suggest that you remove this from your relationships and tables, it is this table that I expect is causing line duplication.
The attached form may be of interest to you and is something I've just completed earlier this week. The issue with serial numbers is displaying multiple serials for the same line. The attached is a shipment confirmation but the same concept could be easily adapted to the invoice.
Are you by any chance coming to Noosa for conference next week? It would be good to meet if you are.
Thanks
Nic 
Posted : 15/03/2019 8:08 am