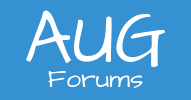 Sorting Issue Sales Profitability by Customer Class and Customer
I am trying to modify this report Sales Profitability by Customer Class and Customer (AR675000) so I can see what I need to see. I have removed the items I do not want to see. I am now trying to sort it by AR.TranNetSalesAmount Descending. When I do this though it actually does not sort. I tried other fields to sort by, but I think It is sorting by the groups created in the report. I found another thread that had mentioned you cannot sort by aggregates within a report. I just wanted to know if there was anything I am missing. 
This topic was modified 5 months ago by
Tim Rodman
Posted : 09/04/2019 3:12 pm
The Data -> Sorting field on the Report Properties only sorts the Detail Section which is empty for this report unfortunately.
Pretty much everything on this report is displayed in a Group section. The sorting on a Group section is according to the fields listed in the Group Collection Editor (in the order that they appear). The only option you have is to decide whether it sorts Ascending or Descending on each field.
Posted : 26/04/2019 12:07 am