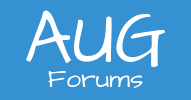 Refining Selector Field
Hello!
I'm using report designer and I wanted to know how I could refine my selector field of employees. What I want is for the person who is running the report to only be able to select from people they are an expense approver for. In my schema builder I have a parameter that allows me to search employees:
Whenever the person clicks the magnifying glass on the employee field, I only want them to be able to see the people they are an expense approver for:
As of right now, the user sees all of the employees in the system. Is there a way to achieve what I'm asking or has someone done something similar to this?
Any help is appreciated.
Thanks! 🙂
Posted : 09/04/2019 11:40 am
Do you have anything setup in the Company Tree (EP204061) screen? That screen should restrict who an Employee can see.
Posted : 26/04/2019 12:01 am
Yes I do have separation in my company tree where supervisors are seeing only their people however, that is for time cards. Currently the JWMEmployee.EmployeeSearch selector is returning all employees. I want an expense approver to be able to run this report and it only show the people where they are set as their expense approver in the Human Resources tab. I'm not sure that I'm using the correct selector field or if there is some condition I should be putting on the selector.
Posted : 29/04/2019 2:31 pm
I think you have to build this into the Company Tree (EP204061) screen. Can you create a separate top-level folder for the Expense Approver tree?
Posted : 05/05/2019 9:02 pm