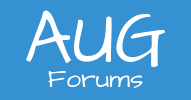 Profit & Loss Statement
I don't. Any reason why you wouldn't use Analytical Report Manager for this?
Posted : March 2, 2019 1:13 pm
Using Report Manager to create a financial statement is the same as using Crystal Reports to create financials. While it is possible, why would you?  It's like cutting lumber with a hammer. You're going to cause yourself a huge amount of grief and in the end, not be very happy with the results.
ARM was designed from the ground up to create financial reports. It is much better suited to that task than Report Manager.
If you really want to make it easy, spring for a subscription to Velixo reports. It puts the power of financial report writing in Excel.
Posted : March 2, 2019 2:13 pm