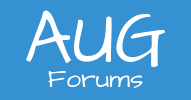 Modifying the Customer Statement Report in Acumatica
If you need to modify the Customer Statement report in Acumatica, it can be confusing because it's in the hidden area of the Site Map. Want that to change? You can vote here:
https://feedback.acumatica.com/ideas/ACU-I-822
But you can still modify the Customer Statement report. Here is how I do it.
Technically it's possible to use different Statement formats for different customers, although most people use the same Statement format across all of their Customers.
To find the Report ID for the Statement for a Customer, look on the MAILING SETTINGS tab of the Customers (AR641500) screen for the row where the Mailing ID equals STATEMENT:
You can copy/paste the Report ID into the URL in your web browser, right after ScreenId, and it will take you to the Customer Statement report. Then you can click the EDIT REPORT button to make modifications to it.
Posted : 12/06/2019 10:32 am
Voted. 
You can also go to Customer Statement History, select an existing statement and chose Print Statement action. Of course it requires at least one statement to exist and ideally for every customer (so you don't have to search through them looking for one). As we have automatic statements enabled it's pretty easy to find a statement.
Posted : 12/06/2019 10:07 pm