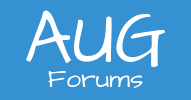 Images and Text Boxes on them
The red X always display for overlapping items. You could try ensuring that the graphic is the lowest in the display order by right-clicking it and choose "Send To Back". 
Posted : May 16, 2019 8:23 pm
Is there a successful way for displaying text over images? I tried sending image to back, and textbox to front, but text is not appearing in the report, just the image.
Thanks in advance for your help!
Posted : November 7, 2019 10:14 am
Sorry no idea on this one as I've never had the need to do this.
Posted : November 11, 2019 4:10 pm
I was wondering if you can drop an image to the report designer and then on this image you can drop text fields?

It gives the big X when I add a text box on the image and will not show the text when I preview the report. 

Thanks for the suggestions in advance!
Does this work for you .....
Posted : November 11, 2019 11:06 pm