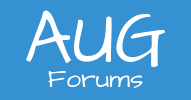 IMAGE IS NOT APPEARING AFTER EXPORT TO EXCEL
HI, 
Am trying to export the My PO/invoice  report to Excel, All the fields are appearing but my logo field is empty.  When i export to pdf working fine . but to view in excel logo is not showing. 
I tired to check Excel column-rows with Manual option in settings .But when i change excel mode to manual  i couldn't find the rows and column details.It showing all 1:1 only by default. When i click on collection editor view also showing empty in manual excel mode.
Thanks.
Posted : 15/03/2019 12:54 am
Posted : 17/03/2019 8:02 pm