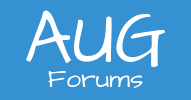 Group Headers Based on Page Number
I have two group headers in report designer and wants Group1 only to bring on Page1 and Group2 only to print on Page2. The problem I am facing is that even though there are multiple pages in the report, the system sees both group headers in page1 so I cant use visible expressions with PageCount or PageIndex. Any suggestions?
Posted : 20/02/2019 12:31 pm
Been a while since I looked at PageIndex, PageCount, or PageOf, but, if I remember correctly, I think they are only available in the pageHeaderSection1 area (maybe the footer too). What about setting a variable there, then using the variable in the VisibleExpr field on your group sections?
Posted : 24/02/2019 12:20 am
Hi Tim, 
Thanks for your response. I tried this and got no luck. In the pageHeaderSection1 when I add [PageIndex], [PageCount] or [PageOf] I get the proper data, however when I create variables using the fields, I get completely different data. For Example: $PageIndex =[PageIndex] I get '2' on Page 1, but when I just [PageIndex] I get '1' on page 1. Any ideas as to why that's happening?
Posted : 24/02/2019 7:08 pm
Ya, I think they might only work in the pageHeaderSection. Why not create two pageHeaderSections and conditionally print them based on whether it's Page 1 or Page 2? Then you could still put the details in the Group sections.
Posted : 28/02/2019 8:18 pm