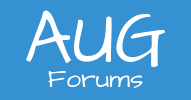 Get Field Schema for Custom Field in parameters
Hi Everyone,
I've created a report using a custom field 'UsrField'. I've added this field on the parameters as a string Data Type. Usually I would just use =Report.GetFieldSchema('Table.UsrField') in the View name which would allow for a searchable parameter, but since its a custom field, I can never get it to work. Does anyone know how I can bring in the Get Field Schema for a custom field? Thanks in advance!
Posted : 25/02/2019 12:39 pm
Wouldn't the custom field have to be a Lookup field like Inventory ID, Vendor ID, etc. for that to work? If you just defined it as a string, what list would it have to lookup against?
Posted : 08/03/2019 8:55 pm
Hi Tom,
Sorry I should have clarified that by Custom Field I mean a custom field on the screen. In this case the client wanted an additional custom field in the sales order entry screen - it is a dropdown field. I am trying to getschema for the dropdown options. Thanks in advance for your help!
RR
Posted : 12/03/2019 5:06 pm
I tried this, but it didn't work. Maybe sharing it will give you some ideas.
I added the COLOR Attribute as a User Defined Field to Invoices:
Then I added two parameters:
UserField with a View name value of =Report.GetFieldSchema('CSAnswers.AttributeID')
UserFieldValue with a View name value of =Report.GetFieldSchema('CSAnswers.Value,UserField')
The UserField parameter displays correctly with a lookup.
But, alas, the UserFieldValue parameter, which is the one that I care about, doesn't display:
Posted : 30/03/2019 9:02 am