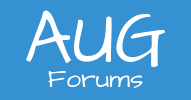 Export Sub-Report values to Excel
I have a report that is calling a sub-report and I want to export the values shown in the report to excel. Everything goes smoothly for export except for the field where I have the sub-report value. The report shows the values, the PDF export shows the values, but the excel file does not. Any thoughts?
As always, any help would be greatly appreciated.
Edit: If you need me to attach the report, let me know.
Posted : March 28, 2019 12:54 pm
Hmmm, it might not be able to do it, not sure though. If you run the subreport standalone, does it export to Excel?
Posted : April 16, 2019 9:30 pm