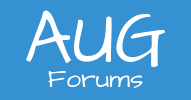 AP Register Report Add On
Hello, 
I am trying to add a totaled row to the AP Register report; however, I can not quite figure it out. I want the report to total by doc type. I need the Base Amt. and Orignal Amt. columns to be able to total with DocType. 
Any ideas on how to accomplish this. I cannot quite seem to figure it out. 
Thanks, 
Posted : 02/07/2019 12:13 pm