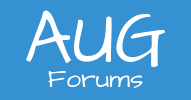 AP Register Report Add On
Hello, 
I am trying to add a totaled row to the AP Register report; however, I can not quite figure it out. I want the report to total by doc type. I need the Base Amt. and Orignal Amt. columns to be able to total with DocType. 
Any ideas on how to accomplish this. I cannot quite seem to figure it out. 
Thanks, 
Posted : July 2, 2019 12:13 pm
Have you tried adding the field to the groupFooterSection1 section and wrapping it in the Sum() function?
Also, make sure that the Visible Property on the groupFooterSection1 section is set to True.
Posted : July 29, 2019 10:41 pm