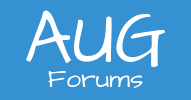 Alternate ID Issue
Hello, 
I am currently working on a report that prints Alt. ID. On this report, it shows both alternate IDs for the inventory ID. I have multiple Alternate IDs for the same Inventory Item. I have set it up for additional filters (Add viewer fields in report designer and its displayed when you go to run the report) and you can filter out which Alternate Type you want to see. Is there another way to do this in the report designer, such as changing some grouping or adding another relationship? 
Thanks, 
Posted : March 14, 2019 12:29 pm
You could use a Parameter instead of the View Fields, but you'd still have the problem of it displaying multiple Alternate IDs.
Posted : March 17, 2019 6:32 pm