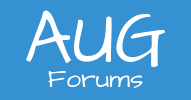 Acumatica Report Designer Union Tables
Good Morning, 
Do you know if there a way to add a SQL Union Table in Acumatica Report Designer, I have created a View in SQL server that has all the information that I need into my Report, but I don't know how I can use it into the Report, could you please help me?
Other things too, I have a filter in my parameters but I would like to see no all the records into the filters, only the records that I have in a condition, Could I add that kind of filter?
Thank you
Posted : 01/02/2019 11:10 am
Checkout this article from Doug Johnson about how to make a SQL View available as a Data Access Class in Acumatica. Once it's available as a Data Access Class, it should be available to your report. As far as I know, you'd have to do the UNION in the SQL View like you've already done. I'm not sure how it could be done in the report.
https://www.acumatica.com/blog/technical-tuesday-report-from-sql-view/
Posted : 08/02/2019 11:19 pm