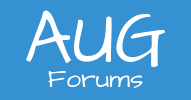 Acumatica Report Designer Download
I just checked and Acumatica doesn't have FileGetter.aspx (love the name by the way).
That's a great idea though. I updated the Acumatica Feedback site with it. It makes sense that good ideas like this would flow back-and-forth between Acumatica and MYOB.
Posted : 01/06/2019 4:02 pm
Posted : 07/06/2019 11:36 pm
I am also trying to get started with Acumatica and I am having trouble finding the download for the report designer as well.  
I followed your link above;  http://builds.acumatica.com  , but could not locate the AcumaticaReportDesigner.msi file.  
I am running 2018R2 Build 18.206.0020. 
The online help from Acumatica is not much help on the basic task of downloading the software.  Please help me locate the exact link to the install file.  Many Thanks!
Posted : 11/08/2019 1:00 am