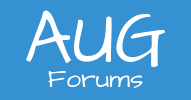 Acumatica Report Designer Download
Hi Everyone,
Does anyone know where I can go to download Report Designer for Acumatica?
I gather that it's a separate windows application (too bad for Mac users) that you use to design reports, then you publish them into Acumatica where they can be run within a web browser.
But I'm not sure where to go to download the Report Designer application.
Any ideas?
Posted : 14/07/2017 1:45 am