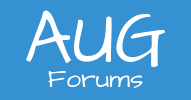 Creating Change Orders Outside of Projects
Hi Jose,
You should be able to enable the Change Orders feature on the Enable/Disable Features (CS100000) screen:
That will give you a CHANGE ORDERS tab on the Projects (PM301000) screen:
Is this what you are looking for?
Posted : 10/06/2019 8:54 pm
Thank you for your reply.
I'm aware of change orders to project-based purchase orders. It seems as though the system doesn't support change orders to non-project Purchase Orders.
PO's designated under X -- project <-- I believe this is a filler for the system to populate the project field, guessing it won't allow a null in this field
Posted : 11/06/2019 1:53 pm
Sorry about that, I read too fast and totally missed that in your first post.
I don't think this functionality exists out-of-the-box as far as I know.
You could turn on Audit History on Purchase Orders to automatically track when certain field values change, but that's not full Change Order tracking.
Posted : 14/06/2019 8:37 pm