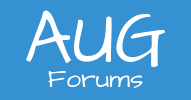 Acumatica SaaS ODBC Access Retiring
Looks like Acumatica is going to retire ODBC access in their SaaS environment by March 31, 2019. Of course, you could still use ODBC in a private cloud or hosted internally, but most Acumatica customers are on the SaaS offering.
I think this will drive even more interest in OData.
Posted : 12/10/2018 10:36 am
Posted : 16/07/2019 2:20 am
Posted : 31/07/2019 10:25 am