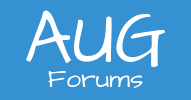 Mobile App locking up on Androids
We've been successfully using the Mobile App for time and expense entry since Summer 2018.  Recently I have several remote users that have had trouble logging in to the App, and have tried uninstalling and reinstalling to see if that helps.  
I have no issues logging in, but they still do.  Anyone had a similar experience?
Posted : 30/04/2019 2:44 pm
I use the Android Mobile app, but I don't use it a ton. What do you mean by locking up? Does it freeze? Does it crash? Does it spin infinitely?
Posted : 07/05/2019 9:01 pm
Interesting. It's a pretty simple app from the user standpoint, no settings that I can think of.
I don't use the Android app a ton, but I do use it and I haven't had problems with it.
Posted : 24/05/2019 10:51 pm
Posted : 01/06/2019 2:32 pm