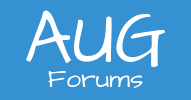 Overhead Allocation at the time of production completion
Hi All,
We know how to allocate overheads and tools to BOM without having them in the work center.  However, sometimes we only know what tools are used at the time of completion or during the production process.  Is there a way  to allocate overhead/tools during and/or after the production run rather at the BOM level?
Thanks
Posted : September 5, 2019 7:39 pm
Hi Dick,
You can add an Overhead or Tool to the Production Order after the Production Order has been created. It can even be done after you have activity on the Production Order.
I just did the following test:
1. Found a Bill of Material with no Overhead on Operation 0020:
2. I created the Production Order, Released it, issued Raw Materials to it, and completed Operation 0010. After that, I was still able to put the Production Order on hold and add Overhead to Operation 0020:
I this along the lines of what you are looking to do?
Posted : October 31, 2019 11:00 pm