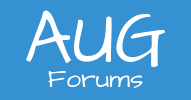 Outside Processing Flag on Work Center
Does the Outside Processing checkbox on the Work Centers (AM207000) screen do anything? Not that I'm aware of. It appears to be informational only at this point:
Posted : 31/10/2018 10:11 pm
Nothing yet, but I hear Outside Processing functionality is coming in Acumatica 2019 R2.
Posted : 30/08/2019 8:04 pm