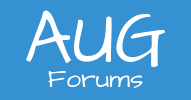 Importing user accounts
While I've never done it, in theory it might be possible but you might have trouble assigning things like Roles and Licenses Types via Import Scenario. 
The template is up to you - it depends on which fields you want to assign via the import. 
If you've no experience with Import Scenarios you should do the Open Uni training.
Posted : 29/08/2019 5:00 pm
Steve,
I agree with Royce that the tricky part is assigning User Roles.
But here's something to get you started importing Users/Passwords:
Here's the definition on the Import Scenarios (SM206025) screen:
The Excel Data Provider that I used looks like this:
Posted : 28/09/2019 3:23 pm