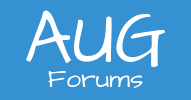 Import scenario to renumber chart of accounts
Has anyone successfully created an import scenario to renumber an existing chart of accounts?  On the UI, it's easy to enter a new account number, then select the "Yes" in the dialog box that confirms you want to change the key, but I have an extensive chart of accounts that needs to be renumbered.  I've tried a couple of different methods but so far have not been able to get it to work.
Any thoughts or suggestions would be much appreciated.
Posted : November 6, 2019 6:14 pm