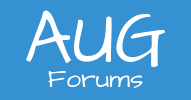 [Solved]

Import Scenario - AP check with Applications
Hi,
Has anyone been successful importing payments (check or prepayments) while applying the appropriate bills in the same scenario?
With the current attached Scenario, i get the following error: "Error: the system failed to commit the adjustments row."
Any direction is appreciated here.
This topic was modified 1 year ago 3 times by
Ellie
Posted : August 7, 2018 6:00 pm
Ellie,
Below is a screenshot of a import I put together for one of our clients.  I had to use the ignore error and make sure the document was on hold when entering the lines.
Hope this helps,
Kurt
This post was modified 4 months ago 3 times by
Tim Rodman
Posted : August 8, 2018 8:19 am
Thanks Kurt, definitely looks like the right direction.
After applying the Hold situation to my scenario, it now recognizes the new row but i get an error:"'Reference Nbr.' cannot be found in the system" despite the fact that my reference number clearly exists (see attached image).
I Also tried, to no avail:
Adding 'Line number =-1"
Committing/ uncommitting each of the documents to apply rows
Leaving out the reference row incompletely and saving all while the document remains on hold ( when entering a document manually this is valid)
Note that my scenario is AP and your is AR but hopefully the logic can apply to both.
Any suggestions?
Posted : August 8, 2018 12:30 pm
Ellie,
I went ahead and created a quick AP Payment import using a simple spreadsheet and demo data.  Below are screenshots of the import scenario, the actual import, and the resulting payment.  This was a simple payment that only applied to a single bill.  The big thing was unchecking the Commit checkbox on the document type and ref number in the documents to apply.    I'm sure if you are trying to apply a payment to multiple bills then you will need to play around with the Line Number counter.
Also, in the demo data the AP preferences have new documents on hold so I didn't need the first Hold=True.
Hope this helps,
Kurt
Posted : August 9, 2018 8:01 am
Got it working! Thanks Kurt, your suggestions helped.
For for some reason the import scenario errors when i try to change the document to Hold=False and says that the amount is not balanced (although they actually are balanced...), so i removed that part and it now works even for multiple documents (I can later manually remove the hold without error).
Here is a screen shot of the working version for anyone else that can make use of it:
Posted : August 9, 2018 12:07 pm
Awesome! I always wondered if this was possible to do with an Import Scenario.
Posted : August 15, 2018 6:00 am
Thanks Kurt
I was wasting my time until I saw your pointers.
Posted : July 8, 2019 1:09 am