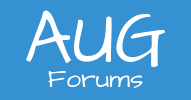 Change Warehouse Location ID via an Import
A location ID can easily be changed using the UI but I am trying to update all location IDs so would like to do this via an import but I am currently running into some issues. I tried the @@LocationCD to point to the location ID I want to update but its just not working, all it wants to do is enter a new location. Has anyone been able to do this in an import?
Posted : August 29, 2019 1:10 pm
Sorry that would be the location ID for locations of a warehouse in the inventory module:
Posted : August 30, 2019 2:09 pm
I recommend you refer to this guide: 
https://openuni.acumatica.com/wp-content/uploads/2017/08/I100_Integration_Scenarios_2019R1.pdf
In particular, Example 2.5.3 (Updating Detail Lines by Custom Key) on page 95.
It is important that you have the @@ field correctly mapped and that the automatic new detail record insert is disabled (ie. <Line Number> = -1).
And of course you need to make sure you selected the required Warehouse to update before you attempt to update the detail row.
Posted : September 3, 2019 5:52 pm
This one is a bit tricky. You need to use @@ to define the record you are looking to change, but if you use @@LocationID it will not work because that would mean you are trying to change the  KEY field of the table which is the identifier you are using to locate the record. If that would change, the system would no longer recognize the record.
So the trick is to use an alternate field, like @@Descr to locate the record, which leaves the LocatioID key field available for modification.
See screen shot below.
This post was modified 2 months ago by
Ellie
Posted : September 9, 2019 1:36 pm
Thank you, I tried (hoping) that it would work by using the location ID but it did not, the issue is they used the same description for all the locations. So I will first need to update the location description and then I can use the description field. Thanks for pointing me in the right direction.
Posted : September 9, 2019 5:25 pm
Do you have to use an Import Scenario for this? Does the Load Records from File button on the screen work for this purpose?
Posted : September 28, 2019 8:19 pm