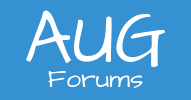 Yearly Sales Trend
I am trying to create a GI that shows yearly sales trend so I can use on a trend card in a dashboard. I tried to use the trend card with another GI with the information in it, but it does not show the right numbers. How and is there a way that a GI can be created for yearly sales trends from this day in 2018 and this day in 2019? 
Posted : 07/02/2019 1:52 pm
Hi Casey,
Can you mockup what you are looking for in Excel? Bar Chart? Line Chart?
Also, some other questions to consider:
1. Do you consider Sales to be Sales Orders or Accounts Receivable Invoices?
2. Are you looking for gross sales or sales including discounts?
3. Do you want to be able to slice and dice by product?
Posted : 17/02/2019 11:33 pm
Power BI is the best tool for this kind of thing.
But you need to be able to understand how the data is stored in Acumatica and develop an appropriate GI to feed to Power BI. 
Posted : 18/02/2019 4:55 pm