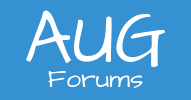 Simple Payment Date GI
I need a simple GI that gives me Invoice #, Method of Payment, and Last Payment Date.  I've tried a bunch of iterations, and either don't get the correct information (often) or not all the payments (missing a ton).  I've tried LastPaymentDate from AR.ARInvoice, and get nothing.  I've tried linking to ARPaymentInfo and also ARPayment, but still can't get the correct data.  Maybe I'm using the wrong file or a bad join?  
I can't believe this is as hard as I've made it!
Posted : 10/05/2019 6:31 pm
Hey Dan,
Just curious if it involved a join between ARInvoice and ARPayment, then a group on the Invoice number and a display of the Max on the Payment Date.
Posted : 17/06/2019 11:41 pm