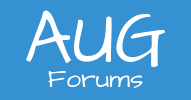 Opportunity Screen - Relation to Sales Order Number
Hi!
I am looking to update an existing GI built for Opportunities where the connected sales order number was displaying using CROpportunity.orderNbr field. When the screen was updated to use quotes, this field was removed and a tab with Sale Order grid was added. 
Has anyone used the new fields in a GI or report and know the relation Acumatica is using?
Thank you,
Shaun
Posted : 24/04/2019 9:50 am
The ORDERS tab of the Opportunities (CR304000) screen makes it seem that there can be multiple Sales Orders for an Opportunity so I don't think it can be a field. I think it needs to be a table.
There's a CRRelation table that could probably be used to join the Opportunities and Sales Orders together. CRRelation.TargetNoteID looks like the Opportunity ID and CRRelation.RefNoteID looks like something you can join to SOOrder.NoteID to get the Sales Order ID.
Posted : 29/04/2019 9:42 pm
Hi Tim,
 Thank you for responding to my post. Your suggestion worked to display the order number.
Thank you,
Shaun
Posted : 30/04/2019 8:08 am
Is there a possibility to see how you did the joins? I'm having trouble joining these three tables.
Nevermind, I already found a way. I was using the OpportunityID and not the NoteID of the Opportunity, silly mistake.
Thanks anyways for bringing the CRRelation route.
@timrodman you're my hero.
Posted : 10/05/2019 6:27 pm
🙂
This post was modified 4 months ago 2 times by
Tim Rodman
Posted : 24/05/2019 11:10 pm