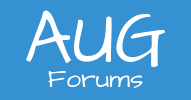 Mass Update Sales Order Status
I am working on a GI that I want to mass update the Sales Order Status from open to complete; however, when I create the entry point for the GI the field: Status is not in the Mass Update Fields and Save is not in the Mass Actions. The status on the main Sales Order screen says completed, but the status in the OrderNbr selector says open. How do I fix this with a Mass Update on a GI?
Thanks, 
Posted : 14/02/2019 10:28 am
Casey,
I don't think you are going to be able to update the status field via a mass update. You can't affect a change to a field via an import scenario or a mass update action that you couldn't otherwise adjust through the UI.
Within the Sales Order screen, you can't manually change the status field. 
Per Help under Form Reference, Completed: Indicates that all related inventory documents required for the order type have been generated and released. 
The only way to make a sales order 'Complete' is to ship and invoice all quantities on all lines.
Posted : 14/02/2019 12:30 pm
Shawn, 
That is what we were thinking, but we wanted to exhaust all of our options first. 
Thanks, 
Posted : 14/02/2019 12:37 pm
The only option I could think of is Customization, you would have to create a new Processing screen allowing to select multiple sales orders and then have that process check all orders being allocated, shipped and invoice prepared automatically allowing the system to change the status from Open to Completed, more like "quick order" function being called in recursive ... such complex process GI's wouldn't be much of help ...
Posted : 18/02/2019 8:25 pm
So you can update the custom field through the screen, but not through the Mass Update feature on the Generic Inquiry? I haven't used Mass Update much myself. Not sure if it works with custom fields.
Posted : 08/03/2019 9:17 pm
We had figured out a way to use an import scenario. 
Posted : 11/03/2019 10:37 am
Hi Kelly,
Thank you for your response. Acumatica literally said "I found a user defined field in the header can not be updated via a GI mass update." I hate it when they're wrong about their own stuff! I am able to add the user defined field in the the Mass Update Field tab in my GI and it shows up in my GI, but when I go to Actions, Update, select my value and click finish, nothing is updated. Any idea whats I'm doing wrong? 
RR
Posted : 12/03/2019 6:54 pm
Hmmm...I'd have to know a bit more.   
In your GI, on the ENTRY POINT tab, do you have it set "Replace Entry Screen..."?  I do not. 
What ScreenID are you updating with the data fields?  
I can PM you a screenshot...or if you have GTM or Skype capability...I don't mind showing you how mine is setup.  
Posted : 12/03/2019 8:33 pm
Ah, so it seems like we're talking about User Defined Fields (Attributes) and not Custom Fields here. Doesn't surprise me that Generic Inquiry Mass Update wouldn't work with User Defined Fields.
Posted : 14/03/2019 1:04 am
I assumed Custom Fields, yes.   The GI's I have include Custom Data Fields, as well as a field using CSAnswer data to make the Attribute value visible (for filtering, etc) ...but it does not appear in the Mass Update Fields selection list.  I'm too impatient to ask questions, so I jump right to creating a Custom Data field.  : )  Just Kidding!! (sorta)
=IIf([CSAnswers.AttributeID] = 'RMA', 'RMA' +[CSAnswers.Value], IIf([CSAnswers.AttributeID]= 'Related Project' , 'Related Project' + [CSAnswers.Value], 'n/a' ))
Posted : 14/03/2019 6:20 pm