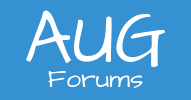 Linking items in Project Cost Budget to Inventory On Hand
Client is creating projects with stock items in the Cost Budget.  In a GI, trying to link the items called for in the project to on hand quantities so user knows if they've acquired all needed items.  Item data for project stored in PMCostBudget.  On hand quantities in a couple different places but I am using IN.StoragePlaceStatus.  Our inventory location for a project has the exact same name as the Project ID.  Project ID PR00005, inventory location PR00005.  Doing a LEFT JOIN on Project ID = Location and Inventory ID = Inventory ID seemed to be simple.  However, in PMCostBudget, it does not contain the Project ID PR00005, instead it contains the database ID 3269 (or whatever).  While I can link to PMCostBudget to PMProject to get the Project ID I want, that doesn't help me as I need to go from PMCostBudget to StoragePlaceStatus.  I know in SQL I could create a view to do what I need but not in GI standard tools.  Am I missing something or is this a case where I would need a custom view added to Acumatica that has theProject ID I need along with PMCostBudget data that I can then join to StoragePlaceStatus in a GI?
I'm thinking I need a custom view but I'm new to Acumatica and GI's so making sure I'm not missing something.
Posted : 11/09/2019 5:41 pm