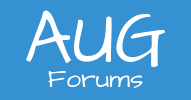 Large reports and exporting to Excel
Hi,
My first day using Acumatica so this is a beginner question.
I pulled an AR REgister report that has 31,200 pages and am trying to export to excel. I have been waiting for 30 minutes while the export is rendering. NOt sure if I just log off and start over or if it is fine and just taking a long time. How long does it usually take to export a huge file to Excel? Did I exceed the size of data that should be exported at once?
Posted : April 16, 2018 12:03 pm
Hey Mark,
Welcome to Acumatica and the this forum. I think you will find yourself right at home.  Tim does an excellent job moderating.
Regarding the export, I must confess, I have never tried to export a report of that size to an excel spreadsheet before and suspect it could take a while depending upon the resources allocated on your webserver and the the load on it from other users.  I suspect if your job isn't hung up, the other users of the system may be experiencing slow downs as well.  Pulling that much data is typically something you want to do after hours.,
The only concern I have is with the timeout built into Acumatica. By default, they system is set to automatically close your session after a period of time. I think it is 90 minutes but don't hold me to that.  It might be shorter.  Also, you system administrator could have modified the system to shorten or lengthen that time allotment as well.
One more thing about exports, if you will be exporting AR Register data more often than once in a blue moon, you will want to look at creating a Generic Inquiry and exposing it via OData so you can import the data directly into Excel without the report functioning as an intermediate layer. It will both speed the extraction and make it easier to create a standard template in Excel to consume the data.
As you are new, I don't how many of the resources Acumatica makes available to you to ramp up so I have listed a few websites that might help you on your path to becoming an Acumatica Expert!
https://help.acumatica.com - Full help system for Acumatica. You will find details on Generic Inquires under User Guides / Customizations / Generic Inquires
https://acumaticaopenuniversity.com  - You will to create an account. Once in, you can enroll in any of the multitude of classes for self study. Under Course Catalog, check out S130.
There are many more resources to discover. I will try to post more tonight.
Posted : April 16, 2018 1:49 pm
Sorry about that Shawn. Right now it's set to only allow you to edit for the first hour that the post is live. I think I cleaned up the links.
Also, I have a page with some other learning resources listed. Would love to hear any additional ones that you think should be added:
https://www.augforums.com/acumatica-training-resources
Regarding the export, I agree that this is a pretty large dataset. With legacy windows-based applications, they were able to export to Excel better in my opinion because it's a resource intensive process that could be shifted to the local machine. But with web-based applications, the bottle-neck is the web server because that's where the work is done. Delivering files through IIS, the web-server that runs Acumatica, can be time-intensive.
I also agree that using the OData connection in Excel is a great alternative. For more on that, here are some posts:
Posted : April 16, 2018 4:09 pm