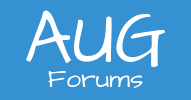 [Solved]

Inventory ID on AP Invoice
I'm trying create a similar report to the Daily Sales Profitability report but for the AP side. We are tracking Marketing Campaign expenses by Inventory ID. I am having a hard time getting results to show.
The results on the inquiry should show one charge to the Item. I wonder if the table relations are not correct. I am pretty confident the conditions are fine, but maybe not?
Posted : September 27, 2019 4:28 pm
Your 3rd join looks good. Try this for your 1st join:
I'd also be curious to see what your 2nd join looks like.
Posted : October 31, 2019 11:35 pm
I managed to get the inquiry to run. I ended up dropping the BAccount table. Here's what I used.
Posted : November 1, 2019 10:07 am