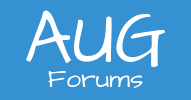 Getting Sort Order to work in GI
I can't get Sorting to work via a GI (only by setting it in the column header filters in the results). I have a GI that pulls Service Orders and I want the results to come back in ascending order of PromisedDate but they come back in descending order of Service Order number.
Am I missing something that interferes with sorting? It seems very simple and straight forward. I'm not doing any Grouping in this GI. I have similar problems in almost all of my GIs. 
Thanks
Posted : 19/09/2019 3:47 pm