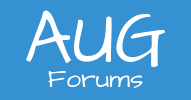 Generic Inquiry on Mobile with parameters
So the we are not on the newest version of Acumatica (yet) but will be this coming Fall. We are currently using 2017 R2. Currently we have built out several generic inquiries and  dashboards in Acumatica and now we are working on mobile functionality. I have a couple of GI that are simple and work within Acumatica but fail on the mobile framework.  One is a simple GI that shows inventory by warehouse with a parameter to select your corresponding warehouse. Unfortunately with 2017 R2 there is not a button for publishing mobile GI's on this version so the mobilesite.XML file needs to be modified on the IIS server for the mobile site to be displayed properly. This is where my GI simply does not work at all. 
Is anybody else familiar with what XML code and what order so that it uses the GI it works properly?
I tried following this URL: on stackoverflow but it throws a error when you attempt to click on the GI.
https://stackoverflow.com/questions/42637125/add-inventory-summary-explorer-and-generic-inquiries-to-the-acumatica-mobile
I was using the filter list screen. 
Posted : 11/06/2019 9:08 am
Sorry, wish I could help here, but I haven't done much with the old Mobile XML. In 2018 R2 this was replaced by MSDL which resides in the database. I actually don't have much experience with MSDL either, but I did attend this very helpful session on mobile at the Acumatica Summit a few months ago:
https://www.augforums.com/whats-new-in-the-mobile-framework-summit-2019/
I know that doesn't help you on 2017 R2. Maybe open a support case with Acumatica?
Posted : 14/06/2019 8:44 pm