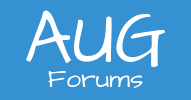 Easy way to convert body of tasks to readable text for GI
Is there any easy way to convert the body text from a task into a readable format that shows well in a GI?
We were able to create a SQL function to strip out the HTML, a SQL View containing the stripped code, and then added that object to Acumatica.  It works, but I was hoping for something more native to Acumatica.
Posted : 13/06/2019 3:18 pm
Not that I know of, but that would be really handy.
Posted : 01/07/2019 11:14 pm