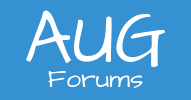 Copy parameter data to drilldown GI
I'm trying to set up a pair of linked generic inquiries with a drill down. The first inquiry will show invoiced qty and revenue grouped by sales rep with date from and date to as parameters to filter the underlying data. I wan to then have the option to drilldown into a sales rep that would open the second inquiry showing the same data for only the sales rep you click on and now grouped by customer. The issue I am having is how to get the date fields input in the paramter of the original GI to copy over into the drilldown result of the second GI. Has anyone done this before?
Posted : 24/05/2019 3:42 am
Can't you create Parameters in the 2nd inquiry to receive those dates, then add the Parameters to the NAVIGATION tab so they get populated when you drill down?
Posted : 01/06/2019 2:15 pm
Ah, now I see what you mean. I assumed that you could pass a parameter on the NAVIGATION tab, but it doesn't look like that's the case. I can't think of a workaround for this.
Posted : 07/06/2019 11:45 pm