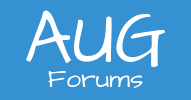 ARInvoice Closed Date
Hi All,
I am a newbie to Acumatica- as in, this is my first week; so I apologize in advance for my ignorance.
I need to create a GI to view AR Invoices and compare the terms (e.g. NET30) against the actual time in days they paid.  I can't seem to find the date that the invoices are closed (paid in full).  I looked in ARInvoice, ARTran, and ARRegister.  It looks like it can be derived from ARTran but I am sure that I am missing something.
Any help is greatly appreciated!
Posted : 11/07/2019 2:33 pm
Posted : 31/07/2019 9:49 am