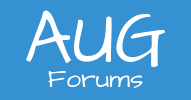 Accounts Payable Document Type Database Code Values
Sometimes when you are creating a Generic Inquiry, you need to know the Database Code Values for a Document Type.
I created a reference list for all of the Document Types that appear in the APRegister.DocType field.
Here is the list (note: not sure what Prepayment Req. is, maybe a future feature?):
These values correspond to what you see when you click on the field within the Generic Inquiry:
Posted : 23/05/2019 3:34 pm
Tim, thanks for the leg work.
I recently found another way to do this is to add a field twice to a GI. 
So, using your example, I would include the  APRegister.DocType field twice in the same query. The first time I select DocType from the field drop-down list. The second time, I would open the formula editor, enter an'=' sign, and then select APRegister.DocType from the field list. This results in a formula of '=[APRegister.DocType]. (Don't forget to manually enter a Caption on your results grid. Otherwise, you will get a non-user-friendly column heading.)
As you know, selecting the field from the drop-down list returns a user-friendly value for the field. In your example, that would be the value in the 'Type' column above.  However, by using a formula to pull from a table, Acumatica will skip the 'interpretation' process to find the user-friendly value. It will simply return the raw value from the table. (Database Code Value in Tim's table above)
I find this helpful when wanting to know the underlying values in tables for use in filters and joins.
Hope this helps someone out there with their next GI.
Cheers!
Posted : 23/05/2019 6:43 pm