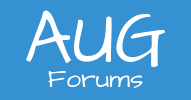 How to add Grand Totals to the end of the Trial Balance Detailed report
Looking at the Trial Balance Detailed report from within Report Designer, it appears that there are totals for the Ledger already.  However, we can't seem to make them visible on the report.  Has anyone dealt with this before?  
There are totals for each account type, but the totals for the Ledger footer refuse to display themselves.  Any help much appreciated!
Posted : August 11, 2019 4:15 pm
If you look at the VisibleExpr for that groupFooter, you will see this:
Now look at the Variables for groupHeaderSection3:
So you should be able to deduce that that "Total" section only appears when Sign of the Trial Balance is Reversed.
In our case it is Normal, so we don't see that totals section but do see the other one. 
Posted : August 11, 2019 5:38 pm