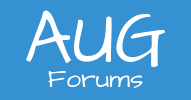 Bringing over historical financial info during implementation
Hello, we are days away from signing on and switching our small company from QuickBooks over to Acumatica.  Suddenly our overseas corporate management is stressing about whether historical financial info will be available to view in the new system.  For instance, as we start to report monthly sales, will last June be there to compare to this June, July 17 to July 18, etc.  And more importantly, will the historical info from income statements and the like be able to be loaded for future comparison (2018 COGS vs 2017, 2016; 2018 Payroll Exp vs 2017, 2016, etc.).  Is this sort of thing part of a normal implementation?  Or will it involve much more detailed data import than a typical implementation?
Thanks for your help.
Posted : January 30, 2018 9:00 pm
Hey JD, 
I should point out that everyone has a different philosophy about this. Here is my personal philosophy.
By default, I personally assume that I'm importing the following in Finance:
1. Chart of Accounts
2. Vendors
3. Customers
4. Open AP
5. Open AR
6. Historical Journal Entries (detailed debit and credits) for as many years as needed
When you get into Sales Order history, Invoice history, Payment history, Inventory history, etc., it gets A LOT more time consuming.
What I personally opt for here is to use the method outlined in this post (click here). That cuts down TREMENDOUSLY on the time involved because it gives you a way to have all of the data in the Acumatica database without having to go through all of the data validation. But using this method, your history is disconnected from your new Acumatica transactions. It's a good way to still be able to lookup history, but it's not a way to combine it with your new Acumatica data.
Regarding the nervous stressing, that's totally normal. It will be a painful process, there is no way around that. But you will be better off in the long run. I promise.
Posted : January 31, 2018 10:35 pm
JD, another option is using a data warehouse to combine your QuickBooks historical records with the live Acumatica data. We have done this for several of our clients, and at the end of the day, users can do historical analysis like they always had the same ERP system. You can build the data warehouse from scratch if you have people with expertise in Quickbooks, Acumatica and data prep in databases. Or you can look at a solution like
that already has the core mappings to Acumatica and Quickbooks, plus a large number of report and dashboard templates ready to go. If you're management is data hungry, the DataSelf solution should give them a lot of critical insights from business trends aside from a seamless QB+Acumatica historical analysis process.
Posted : June 28, 2019 11:14 am
Hi JD,
Interesting scenario but wouldn't the data migration expectation discussed at the earlier stage prior to implementation?
I have a headache of migrating our clients' as we have them in multiple databases (Informix, Oracle, PostGreSQL, MS-SQL) on our legacy system.
The quickest option for us would be to :
1.  Opt for open balance as at agreed cut-off date (eg 31st December 2018) for GL and subsidiary ledgers (AP,AR,FA, PO)
2. User need to maintain legacy system to get detailed legacy data for a period of time
Still looking for a tool to seamlessly migrate from legacy system to Acumatica.
Posted : July 4, 2019 2:31 am
Hi Tim
My client has one company multiple branches. They need to bring in one TB per period for the company. They have multi currency too. If I use the TB form I can only bring in one branch at a time which is not possible as all the Balance sheet accounts are corporate and the P&L  are by branch. 
If I use the Journal entry form I can only do one currency at a time which also doesn't work as they have accts denominated in multi currency. 
Any suggestions?
Posted : July 13, 2019 9:02 am
What about using an Import Scenario on the Journal Transactions screen?
Posted : July 31, 2019 9:57 am