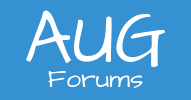 Split Commissions
I have always wondered about this and sure enough, it just came up. Does anyone know how to implement split commissions on the AR Invoice or SO Order screen?
On the SO Order screen, on the Commissions tab, in the grid below the listing of the default salesperson dropbox, there is a grid.  Above the grid is a + and X to add or delete a row into the table.  However, I have never seen these activated. Is there a way to add an additional salesperson record on the transaction?
Enquiring minds want to know!!!!
Thanks in advance for your help and I'm sorry if I'm overlooking something blatantly obvious.
Posted : 17/04/2019 4:55 pm
BTW, I found the following 2 new pieces of info while continuing to research:
Commission Processing
Generally, information about salespersons associated with the sale and their commissions is specified on an invoice. You can split commission between multiple salespersons; to do this, you add multiple salespersons on an invoice and specify commission percentages for each of them manually.  Help Article
Allow splitting of commission on a sales order - ACU
-I-552 
/
"Need ability to split a commission between two (or more) salesreps at the sales order level.   Although a salesrep may be assigned at the SO line, i cannot split the commission among multiple salesreps at the line level
Example: salesrep gets a commission and their manager also gets a part of the commission" Acumatica Idea ACU-I 552
Posted : 17/04/2019 5:19 pm
Hey Shawn,
Big congrats on being appointed to ITA President (click for news)!
I'm not sure why the + and x icons are there.
The Default Salesperson field on the COMMISSIONS tab of the Sales Orders (SO301000) screen comes from the Default checkbox column (Location specific) on the SALESPERSONS tab of the Customers (AR303000) screen.
The only way I know to get more than one Salesperson to be listed on the COMMISSIONS tab of the Sales Orders (SO301000) screen is to populate different Salesperson ID values on multiple lines of the DOCUMENT DETAILS tab:
Posted : 29/04/2019 9:23 pm
Tim,
Thank you for the well-wishes. There is a lot of change coming for me in the next several months.
Regarding the commission tab, what you are describing is consistent with what I have seen. I was just hoping I could find a way to do spit commissions between two different salespeople. 
Our next try will be to set up a split commission salesperson and work from there.  It's the only other option I see.
Thank you for looking.
Posted : 02/05/2019 4:38 pm