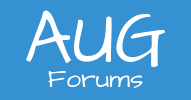 Show Inventory Sub Items on Documents
Personally, I haven't done anything with Inventory Subitems. I intentionally try to avoid them.
But it seems strange that you wouldn't be able to add ARTran.SubID to a report. What is it coming back with? Are you getting an error?
Posted : 10/12/2018 4:50 am
@Graeme, we have proposed the Product Configuration enhancement from Kensium Solutions in the past when working with stock items including size, color, and style.  Each item is a separate SKU but the enhancement allows you to treat them all as a single SKU on a sales order. It also makes creating all the items in the product family easier to process.
https://www.kensiumsolutions.com/product-configurator-myob-advanced
Posted : 10/12/2018 1:55 pm
I believe Kensium built the Product Configurator in conjunction with their development and deployment of Magenato for Shoebacca.
Needless to say, they carry shoes by color, size, and width. Last I heard their SKU count runs in the hundreds of thousands so the solution will scale.
Posted : 10/12/2018 4:15 pm