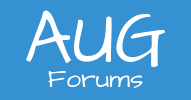 Safety Data Sheet Tracking
Hi,
I'm a chemical distributor in Buffalo NY.  We just started on Acumatica and I'm looking for a way to track Material Safety Data Sheets.  Every time we send a new chemical to a customer an SDS is supposed to accompany it and a record of the sheet going out must be kept.  When they re-order we no longer need to send the sheet, unless the sheet its self has been updated.  We are also supposed to keep track of revisions in the sheet. 
I'm wondering out other chemical and Jan San distributors are handling this process?
Posted : 24/01/2019 9:26 am
What about attaching the sheet as a file attachment to the Shipment transaction?
Posted : 07/02/2019 10:08 pm
They could be attached to the Shipment Transaction, but the process needs to be automated.  We need to send the sheet the first time the customer buys the chemical, then not until the sheet changes again(might be years).  I wouldn't want the sheet to print out every time the customer gets the item, that would be a waste of paper and time.  We also need to keep track of the customers receiving the sheets.  Sort of a pain in the ass.  How would the system flag a first time sale of a chemical, then know when its SDS sheet has been updated in the future?
john
Posted : 11/02/2019 8:14 am
John Silverman, your needs as specified for managing SDS's will require a customized solution. You might see if the team at JAAS has ever done anything with this. 
Since SDS's are generally associated with batch-based manufacturing operations (chemicals, paints, lubricants, etc.), you will need to look for a solution in that arena.
I seem to remember someone at Summit or on the list of ISV's on the Acumatica website who provides a batch manufacturing customization. They might have a solution for you as well. Note, I have no experience with them (can't even remember their name off the top of my head) so no opinion or recommendation offered, either directly or implied.
Posted : 11/02/2019 10:58 am
We have a similar issue as this because we sell food ingredients that need Certificates of Analysis (COA) for every lot number. We use a document management software called Laserfiche. This has OCR capabilities so it will read the documents and file them by lot number and name when we receive the document. And then we have a workflow setup for our order process to integrate with Acumatica's shipments to know what lot numbers are on each shipment. It collects the associated COA's and creates an order packet for us. From there we either email or print the documents to send with the order. We just send the duplicates because our lot numbers turn over quick enough. It's not a fully automatic solution, but it works for us. I'd be interested if Acumatica has a solution!
Posted : 12/02/2019 3:08 pm
Just found the solution for process manufacturers. The company name in Tayana Solutions. Their website is https://www.tayanasolutions.com/
Again, I have no experience with either the company or their Acumatica enhancements so the buyer assumes all liabilities!
Posted : 12/02/2019 3:22 pm