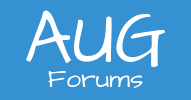 Reporting on Completed warehouse activities
Does Shawn's reasoning seem correct or close to correct? It sure would be cleaner not to have to use audit history data.
Posted : 02/10/2019 8:38 pm
@timrodman Yes Shawn's logic is perfectly correct. I am trying at all costs to avoid the audit history ...
Posted : 04/10/2019 10:53 am