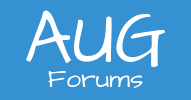 REPLENISHMENT ERROR ON STOCK TRANSFER FROM MAIN WAREHOUSE TO OTHER WAREHOUSE
In Sales order screen, we create a transaction that includes this specific item. We will transfer this item from our Main Warehouse to other Warehouse. But when we click the create shipment button, this error will occur. "Transfer from Sales-not-allowed location of Replenishment is required for item PPTILAPIAO" Please see attachment.
Posted : 15/03/2019 12:15 am
Dominique,
I am not sure if it is your error but I was able to recreate that error message  on 2018R2 18.210.0010. 
I triggered it by clearing the "Sales Allowed" checkbox for a Location on the Location Table of the Warehouse Screen (IN204000).
Recreated with SalesDemo. (This is a data set that Acumatica publishes for VAR's for Sales Demonstration purposes). I am not sure it is available publicly.  Perhaps Tim Rodman knows.
Working with WHOLESALE as the "From" Warehouse I first determined which locations the Stock Item AALEGO500 had stock and did a Location to Location transfer (Bin to Bin) and consolidated them all into one Location in WHOLESALE.  This was to make sure the Transfer Order Create Shipment process didn't have any other locations to choose to pick/ship from.
I then marked that Location "No Sales".  (The fact that this is a Transfer Order is a red herring.  While of course if you mark it no transfer it will not work, it throws a different error).
I then created the Transfer Order from WHOLESALE to VA-WHOLESALE and the your error message appeared. .  I've included a shot of the Trace for those interested in that kind of stuff, like me.   😆
I hope this helps.
-John
John Masi
Director, Acumatica Support Services
Kensium Solutions
jmasi@kensium.com
Posted : 16/03/2019 11:43 am
Hi
Seems like Acumatica considers the transfer as a sales(probably because it is created in the Sales Orders screen). My guess is that if you do this 2 step transfer directly in the Transfers screen in Inventory, then it will be accepted without any error message.
So the error in the Sales Orders screen for the transfer order I would consider a bug. The Sales allowed should only be triggered on Sales Orders for inventory moving out to customers(Order types: SO, SA, IN etc), not internal transfers(it should rather look at the Transfers Allowed option)
Posted : 27/03/2019 6:20 am