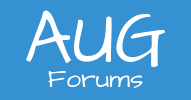 Disassembly not defaulting the components default location for the warehouse
Hi All,
I just had this issue, not sure if I have missed out any settings.   The scenario goes like this.
1. I have 2 warehouses - main warehouse and manufacturing warehouse
2.  I have set default locations (default receipt and issue location ) for both warehouses - at item warehouse details.  
3.  Go to Kit assembly :  select type = disassembly, select item code, select warehouse = manufacturing , enter quantity
The system doesn't default the locations for my component items, even though the default location has been setup for the manufacturing warehouse, for each component.
4.  If I change the warehouse = Main,  the system is able to default the location for the components .  
Then, I went on to do a transfer to test if the system recognises the default location in the manufacturing warehouse.
5.  Transfer same component from warehouse Main to warehouse manufacturing , and YES, the system defaulted the location setup for the respective warhouses.
Question:
Why is it not able to pick up the default location for the components when doing an assembly or disassembly?  I have checked all the settings between the 2 warehouses and they appear to be the same.  
I would appreciate any help. Thank you.
Posted : October 14, 2019 10:13 pm