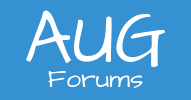 Show Dashboard without Menu Panes?
We're planning to setup a Digital Signage application that will be used to display dashboards in our warehouse floor on TVs.  There are several great services and devices out there to do this.  One thing I'd really like to do with this is to just display the dashboard pane from Acumatica, without the side or top menus.  I know you can do this with some of the Acumatica forms, but is there a way to do this with a DB?  Also, is there a way to send the login credentials as part of the URL so that the dashboard would load up directly without a login screen?  Thanks in advance!
Posted : June 17, 2019 8:29 am
That's funny - we just posted something very similar and received a few replies ( https://www.augforums.com/augforums/acumatica-dashboards/acumatica-dashboard-on-tv/ ).  We asked Acumatica about the autologging in and they did not have a solution.  We ended up using the same SQL queries that the dashboard components use (checked via Trace), but created the dashboard using PRTG.  We have the same color coding, but PRTG also records the KPI levels every few minutes.  This gives us a good way to see if there are certain times of the day that are slow/fast.
Posted : June 17, 2019 1:15 pm