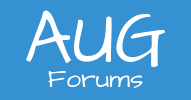 Power BI Tile Widget No Longer Rendering
Is anyone else having issues with their Power BI tile widgets no longer rendering? As of a couple days ago, the dashboards are coming back blank, but they are still working in the Power BI app. I think Microsoft might have made a configuration change on their side so I'm wondering if anyone else is having the same issue or if it's potentially just an issue with the version we are on. Thanks! 
Posted : 16/01/2019 9:13 am
I haven't looked at them since you can now embed Power BI Reports. I just don't really see a use for them anymore.
Posted : 07/02/2019 10:30 pm