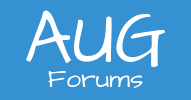 Dashboard Parameter Limit
Hey Tim/all,
Have you encountered a limit to the number of Dashboard Parameters you can place?  Running 18.205.0026, it looks like there is a cap at 6 Parameters.  It will allow you to enter more in Design, but it will then either break all Widgets already in place, or you won't be able to see the Parameters at all.  I suspect it has something to do with how the "tiles" work, but haven't been able to figure out a workaround.  Do you see the same thing?  Is it possible to increase the number of Parameter columns?
Thanks!
Posted : 10/06/2019 3:25 pm
Interesting. I haven't tried using that many parameters before. I assumed they were unlimited.
Posted : 11/06/2019 6:59 pm